Making your laundry room a stylish and functional space doesn't have to be expensive or time-consuming. With a few simple updates, you can have a beautiful and organized laundry room that makes doing laundry a breeze. Here are some stylish ways to update your laundry room without breaking the bank!
The best laundry room design tips and tricks
Your laundry room is one of the busiest rooms in your home, so it should be both functional and stylish. If your laundry room is in need of a makeover, there are plenty of ways to update it without breaking the bank.
One easy way to add style to your laundry room is with new hardware. Cabinet knobs and pulls can be found for relatively cheap, and they can really change the look of your cabinets. If your cabinets look dated, consider painting them or staining them a new color.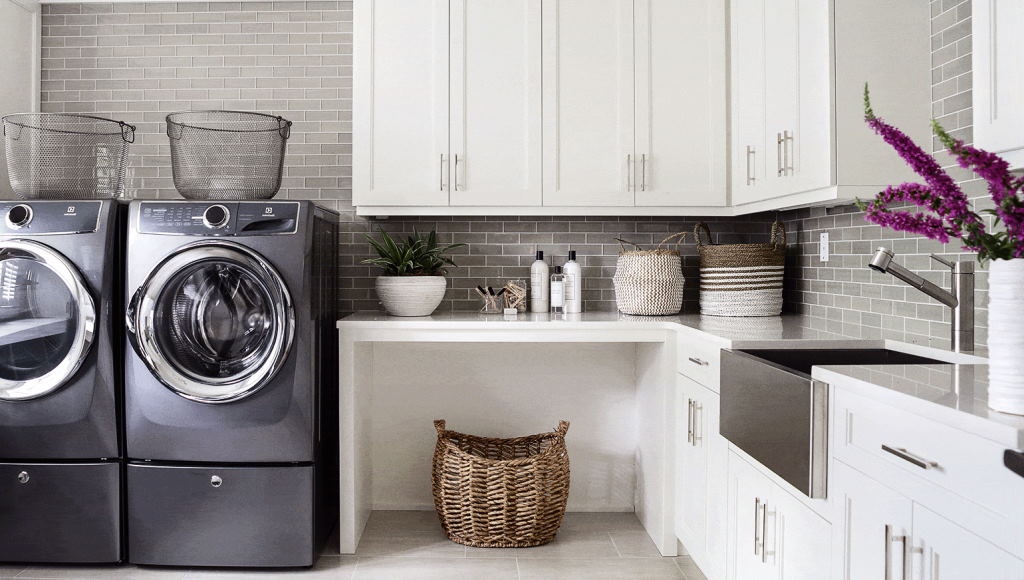 Another way to add style to your laundry room is with new flooring. Tile floors are very popular in laundry rooms because they're easy to clean and resist stains. If you have a concrete floor, you can paint it or add a new rug.
Consider adding a backsplash if you want to make a statement in your laundry room. Backsplashes can be found in various colors and styles, so you're sure to find one that fits your taste. You can even find backsplashes that are made to look like stone or brick.
Finally, don't forget about lighting when updating your laundry room. Good lighting is important in any room, but it's especially important in a room where you'll be doing a lot of work. Laundry rooms often have fluorescent lighting, which can be harsh on the eyes. Instead, consider switching to LED lighting or installing track lighting to add more flattering light to the room.
With these simple tips, you can easily update your laundry room without spending a lot of money. Just a few small changes can make a big difference in the look and feel of the room.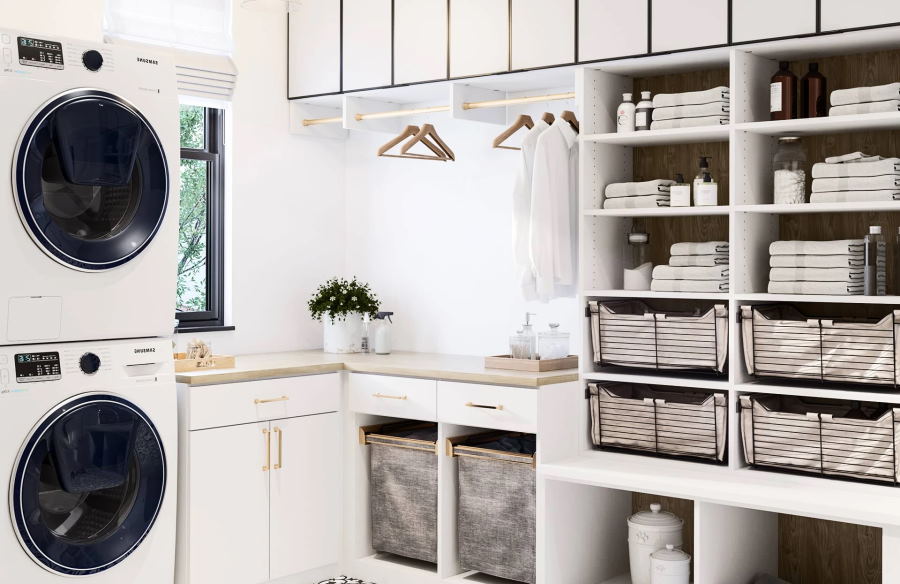 The must-have elements for an organized and stylish laundry room
Certain must-have elements are essential for any well-organized and stylish laundry room ideas. These include:
A spacious countertop: This is where you will fold your laundry and sort through your dirty clothes. Make sure to choose a durable and easy-to-clean material like quartz or granite.
Ample storage: You will need plenty of space to store all of your laundry supplies, such as detergent, fabric softener, and stain removers. Look for cabinets or shelves that offer ample storage without taking up too much space in the room.
A sturdy washing machine: A high-quality washing machine is a must for any laundry room. Choose one that is durable and has a variety of settings to accommodate different types of fabrics.
A clothesline: Having a clothesline installed in your laundry room will allow you to air-dry your clothes, which is better for your clothing and the environment.
A comfortable chair: You will likely spend a fair amount of time in your laundry room, so make sure to include a comfortable chair or stool. This will allow you to relax while you wait for your laundry to finish.